January 15th, 2006, 19:27 Posted By: wraggster

JimmyL has updated his RTS game for the DS, heres whats new:

Added towers. I didn't tell the AI about them though.
Fixed bug preventing new building from being built if you had your max units made.
Fixed fog of war not being cleared when a unit is killed.

Heres a screenshot: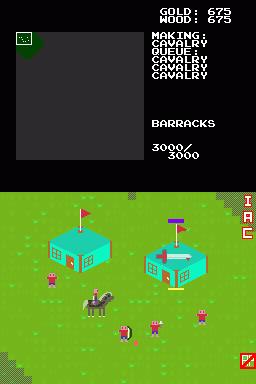 Download this excellent looking new RTS game here --> http://nintendo-ds.dcemu.co.uk/dsrts.shtml


For more information and downloads, click here!


There are 3 comments - Join In and Discuss Here