February 28th, 2008, 19:27 Posted By: wraggster

New from Divineo UK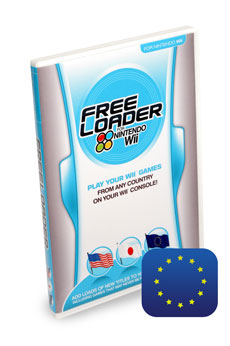 DIGG THIS NEWS



This is the one you've all been waiting for! Wii FreeLoader lets you play ANY region of Wii or GameCube game on your Nintendo Wii! At last, you can import games from other territories and play them on your Wii…

Wii FreeLoader is really easy to use. Simply insert your FreeLoader disc and load it in the usual way. When the drive stops, eject the Wii FreeLoader disc and insert the game, which then loads and plays just like it would on its own region of Wii. It's as simple as that!

Wii FreeLoader is 100% unofficial, but as it requires no modifications to your console, it does not invalidate the warranty. As well as letting you play Wii games from all regions, Wii FreeLoader also works with imported GameCube games when played on your Wii. …

Features

Play ANY region of Wii or GameCube game on ANY Wii.
Easy to use.
No console modification required.
Doesn't invalidate warranty.
Play games never released in your region.
Play local games on your imported console.
100% unofficial.

Cant wait for this one

retail price : £ 14.95 Preorder today

For more information and downloads, click here!


There are 27 comments - Join In and Discuss Here