August 28th, 2005, 02:09 Posted By: wraggster

Beersleep has released a new video player for the Nintendo DS, heres a rough translation of what he posted:

Hello, I and delfare have made a video converter for nintendo DS named viDeoconverterS, For the moment there is not the sound, but that could not delay. It is rather simple of use, it is enough for you to put the video one in the repertoire dated, to modify the convert_video.bat and of modified this line:
avi2ds Data/test.avi by avi2ds Data/MaVideo.avi and if you want to save place but by losing quality you replace this line by:
avi2ds Data/test.avi by avi2ds_BadQuality Data/test.avi

once that you converted your video, it is enough for you to click on build_rom.bat and that will create a file video.ds.gba pret with being flasher on your cartridge gba!

Also, it is necessary to remove the file of screen0.frm with screen9.frm bus when one does one * frm that thus modifies the odre frames are enmellé a little in the video but that is arranged!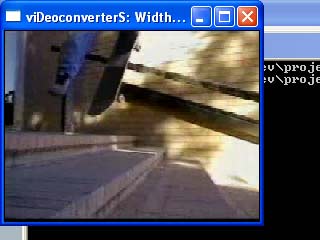 Dowload Here --> http://nintendo-ds.dcemu.co.uk/videoconverters.shtml


For more information and downloads, click here!


There are 0 comments - Join In and Discuss Here