March 19th, 2009, 22:50 Posted By: wraggster

TenSpeed has posted an entry in the Neoflash Coding comp: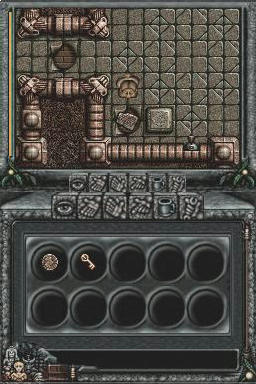 Nickname: TenSpeed
Project name : Valhalla DS
From: UK
Division : NDS GAME
Original submission : YES
Support for Motion Card : NO
In last NEO Compo this project have won in the top 10 : NO

Description:
Valhalla Ds is a port of Valhalla classics Episode 1 - The Crypt. It was originally
released on the Amiga in '94 and remade for PC later. It was the first digital speech
adventure game to come out, and was ground breaking at the time. Unfortunately, there
is no save system in place, but the episode isn't too long. As long as you're careful
you should have no problems finishing with no save.

Installation:
-Download zip from one of the sources below.
-Extract zip file.
-DLDI patch if your card doesn't auto patch.
-Copy /sounds/ folder to the root of your card.
-Slot 1 users, copy .nds file to the root of your card.
-Slot 2 users, copy .ds.gba file to your card (renaming if necessary).
-Boot up and play.
*NOTE*
-The intro can be skipped by pressing start if you don't want to read it, otherwise touch
the screen to continue.

Controls:
Use the d-pad or A,B,X,Y to move. And use the stylus to perform actions.
See readme file for full list of controls.
Download and Give Feedback Via Comments
For more information and downloads, click here!


There are 1 comments - Join In and Discuss Here