June 29th, 2007, 04:28 Posted By: JKKDARK

via Next Generation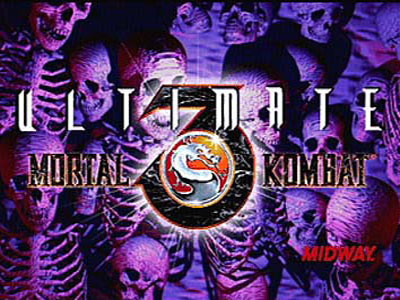 Midway will also be bringing back the classic arcade title Cruis'n for Nintendo Wii. It's described as an "all new version" of the game that features licensed cars.

Ultimate Mortal Kombat is Ultimate Mortal Kombat 3 and the Puzzle Kombat game from Mortal Kombat: Deception on one cartridge. The game will support multiplayer over Nintendo Wi-Fi Connection.

On DS there will also be the Cartoon Network property Foster's Home for Imaginary Friends: Imagination Invaders and the kid-friendly The Bee Game, which is also heading to Game Boy Advance.

Then there's the creatively titled Game Party for Wii, which features skill games like darts, table hockey, hoop shoots and trivia contests. "More than a half dozen games are available," according to Midway.

All titles are slated for November.

"The Wii and Nintendo DS require games that are innovative and take full advantage of a unique control scheme to offer a truly different type of gameplay experience," said Matt Booty, Midway's executive VP of worldwide studios.


For more information and downloads, click here!


There are 6 comments - Join In and Discuss Here