September 10th, 2008, 23:42 Posted By: wraggster

Ritz has today updated one of the best looking Homebrew Games for the Nintendo DS.

Take a look at these screens: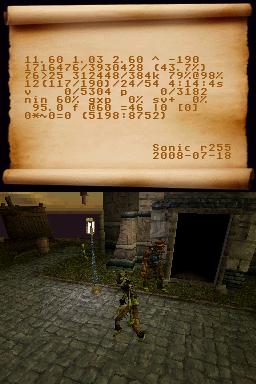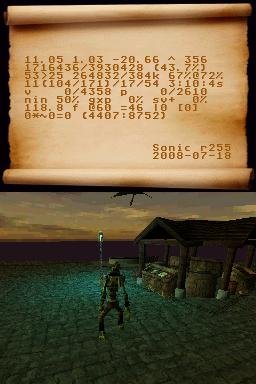 Heres what ritz has posted about his game:

sonic is the development name for my homebrew nintendo ds 3d game project. some notable features include skeletal animation, static & dynamic point lights, shadow volumes, skyboxes, picking, gravity and object & environment collision detection. in the near future i will build the game logic, a.i., scripting and i hope to include an interactive 3d map builder for easy world creation and object & creature placement

[2008.09.08] - sonic_r280 - an early release for content builders

Download and Give feedback Via Comments
For more information and downloads, click here!


There are 2 comments - Join In and Discuss Here