December 25th, 2007, 23:52 Posted By: JKKDARK

via Cubed3

Today's Christmas update on the Smash Bros. Brawl sees Sonic transform into Super Sonic, joined by an orgasmic arrangement of the classic Sonic 3 opening stage, Angel Island.

When talking about Sonicís Final Smash, there is no other option than Super Sonic! Use the power of the Chaos Emeralds to transform. Race through the air at reckless speed!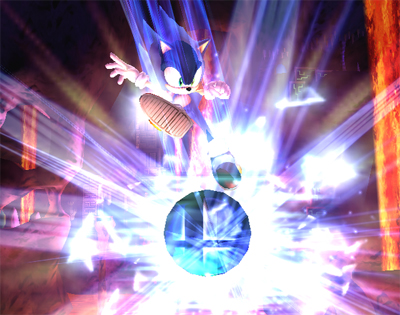 Get the Smash Ball!




Now I'll show you!




Haaaaaaaaahhhhh!

He has tremendous inertia and is hard to control, but his top speed is top class!

Those who are witnessing this move should plan on dodging!




Whoa! Hold on!




I wonít take it!

If you boost your speed recklessly, youíll pass by people too quickly, making it easier for them to dodge.

Speed control is important with this Final Smash.




And itís over.


For more information and downloads, click here!


There are 5 comments - Join In and Discuss Here