March 28th, 2007, 00:00 Posted By: wraggster

Simonjhall the coder behind the port of Quake to the Nintendo DS, has posted screenshots a video and news of his work on porting Quake 2 to the Nintendo DS:

SPREAD THIS NEWS



Heres the screens first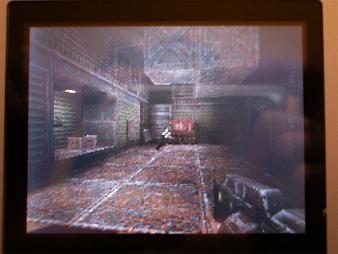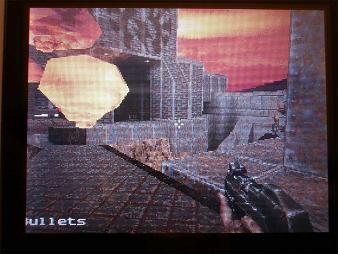 Heres the news and Video Link:

I've finally got Quake2 properly running on the DS and I thought I'd post a quick (and crappy) YouTube video. I am still getting Q1 pre2 ready, it's just that I wanted to take a break!

Anyway, linky: (will be up in a few mins)

In case you're worried, this is exactly the same kind of performance that I had when I first had Q1's software renderer running on the DS. However, I'm still not confident that similar performance can be obtained with this game - there's just too much strain on the system this time.
This is more of a proof-of-concept, showing that a full-blown game can be run of the extended RAM provided by slot-2 solutions. Yeah, I know all about the 8-bit write problem :-)

Kinda worried about properly working on this game though, as Q1 has pretty much taken my free time for the last five months!

Comments? ;-)
For more information and downloads, click here!


There are 101 comments - Join In and Discuss Here