July 11th, 2007, 22:43 Posted By: bandit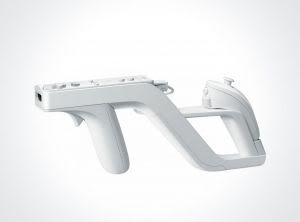 At the E3 press conference, Nintendo has revealed it is to release a Wii Zapper enclosure for the Wii remote. It will house both the remote and the Nunchuk in a two handed gun configuration and will be compatible with a number of titles including a new Medal of Honor game as well as Resident Evil: Umbrella Chronicles. The Zapper will be bundled with first party software and sell for a suggested retail price of $19.99.

DIGG THIS




For more information and downloads, click here!


There are 4 comments - Join In and Discuss Here