March 22nd, 2008, 16:45 Posted By: wraggster

Spanish coder ANTONIOND has released Mugen for the DS.

Heres the translated details: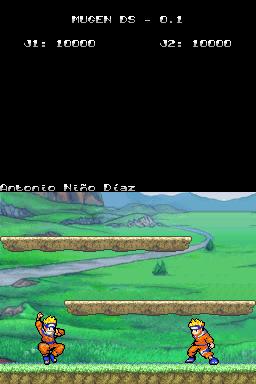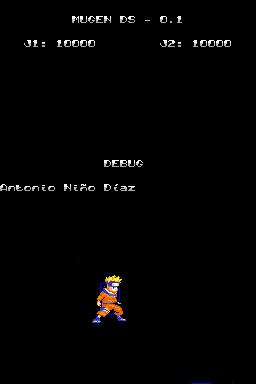 Hello everyone.

In view of the people who wanted this game I decided to try to do it myself. It is still a very early beta. This means that even you can not do anything interesting. The most important thing is that I already have the basics done ... And works very well. The burden of graphics has been complicao because of the short memory of the DS and I wanted to upload pictures of animated 64x64.

We will go slowly improving, and at the end I will probably be able to add your own characters and scenarios, but this is (On all of the characters).

Controls:
Right / Left: Move. If you run twice in a row instead of walking.
Above: Jump. It can double jump.
Below: Covering. It can be during the jump.
A: Pueñetazo.


(For the curious)
L / R: Move the player ... 2 We got to test ... And there continues.
Select: debug mode. Not much ... Simply draw the rectangles collision of each character.


Download and Give Feedback Via Comments
via ANTONIOND & thanks to devfr for screens



For more information and downloads, click here!


There are 22 comments - Join In and Discuss Here