December 5th, 2007, 16:48 Posted By: wraggster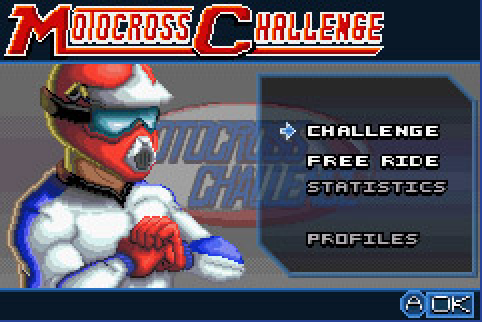 Are you missing you ExciteBike gaming fix? DHG Games, an indie developer never got to release their GBA title Motocross Challenge, but now they have it available for download. All you need is a homebrew cart.

Originally planned as a commercial GBA release, Motocross Challenge had been in development for three years by relatively small indie developer DHG. In 2006 they signed the game to what they describe on their website as "a very big and international publisher that shall remain unnamed". After a further six months of solid work, the game was finally completed in February 2007 - yet while it was in final testing the publisher decided that the GBA market wouldn't support enough sales of a non-licensed game to make releasing it worthwhile. The project was thereafter cancelled, despite just needing to be written to a cartridge, stuck in a box and shipped to the shops.

As mentioned, in order to be able to play this game, you need a homebrew cart. If you have one already, all you need to do is download the file (below). If not, you can purchase them from any of these retailers: Divineo China, Divineo France, Divineo Germany, Divineo Italy, Divineo Spain, Divineo Sweden, Divineo UK, Divineo US, MrModchips. You can download the title here.

Here is a video of the gameplay:



DIGG THIS


Source: DHG Games



For more information and downloads, click here!


There are 3 comments - Join In and Discuss Here