October 15th, 2005, 01:00 Posted By: wraggster

Mario Kart DS is coming soon, heres some info:




It's time to race... with no wires attached! The acclaimed Mario Kart series has gone wireless, letting players race and battle with up to eight karts at once, regardless of whether everyone has a game card. An all-star cast that includes Mario, Luigi, Peach, Yoshi, Donkey Kong, Wario, Bowser and Toad will round out a truly all-star line-up of more than 30 courses drawn from every Mario Kart game. That's right – players will tour courses from Super Mario Kart, Mario Kart 64, Mario Kart: Super Circuit and Mario Kart: Double Dash!!, not to mention brand-new tracks and arenas. With all the crazy items and frantic speed players have come to expect, this game is a Mario Kart fan's dream. The game has a new dimension of fun, since players can battle others around the world by connecting to Nintendo's new wireless gaming service, Nintendo Wi-Fi Connection, via Wi-Fi.

http://www.lik-sang.com/info.php?pro...1&lsaid=219793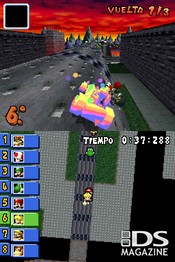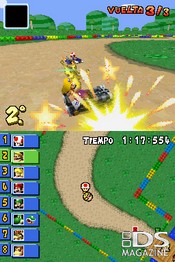 more screens inside


For more information and downloads, click here!


There are 1 comments - Join In and Discuss Here