June 3rd, 2007, 19:29 Posted By: JKKDARK

via Cubed3

Players move around the level by jumping and clinging onto pegs and other hanging items with the DS's shoulder buttons acting as his left and right hands respectively. When DK teams up with Diddy the pair can collect wings and fly for a short period. For those wanting a little bit more simian action, there are bonus multiplayer gems for up to four people - Banana Catch has Donkey Kong catching bananas falling from the top screen while Rolling Rock Panic takes players on a dangerous obstacle course.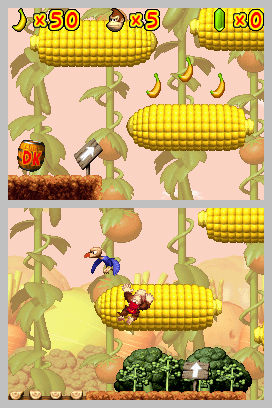 For more information and downloads, click here!


There are 7 comments - Join In and Discuss Here