March 20th, 2015, 22:12 Posted By: wraggster

With Hylian numbers showing joystick ports and with an amazing painting of Link on top, artist Vadu Amka's repainted custom The Wind Waker GameCube really looks like some ancient artefact found at a remote dig site.

It was completed in three months and the artist even managed to put a Hylian shield on the controller as a Start button.
Too bad the item is not for sale, but it still looks stunning! Take a closer look: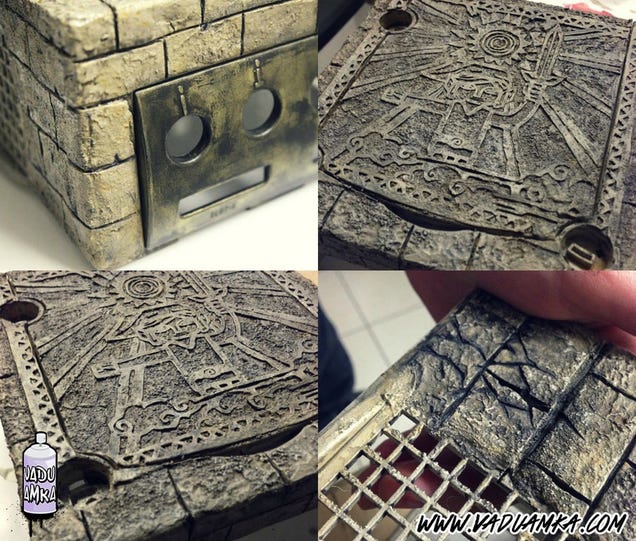 http://www.kotaku.co.uk/2015/03/20/c...treasure-chest



For more information and downloads, click here!


There are 0 comments - Join In and Discuss Here