Buy on AliExpress.com
Nintendo DS Emulation NEWS
Emulators for Nintendo DS
Name RetroBox DS
Author BlueHawk89

Website
Description Multi Console emulator to the DS
Screenshots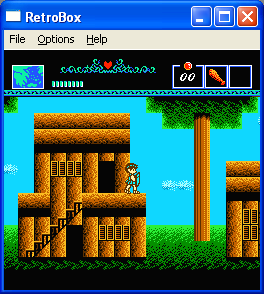 Download
21st August 2005 Here
Information
This is a DS version or port if you want to call it that of retrobox (which is a(n) emulater(s)). To learn more about it go to the author's site.
http://www.geocities.com/retropoint/
The defualt rom i am using is by matrixz. His site is here.
http://elazulspad.net/matrixz/
You can read everything else in the instruction.txt, if you dont know what R does or how to use your own rom you didnt read enough.
I am happy to support anyone with answers to their questions after they read the instructions, Good luck getting RetroBoxDS and your game to work
No screen shots are provided since i dont have a cam and all emulaters can not draw it properly (although dulis gets close, someone please tell the author to implement divide).

The Hottest DCEmu Posters