Buy on AliExpress.com
Nintendo DS Emulation NEWS
Name Moon Lander
Author Fredrik Reveny
Website
Description Game for the Nintendo DS
Screenshots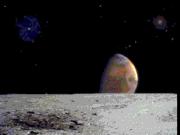 Download
Information
Moonar Lander
------------------------
Fredrik Reveny
Chetic@gmail.com
Description:
Probably the least serious submission to the GBAX.COM 2005 competition.
The goal is to have fun flying around the Mooninites' spaceship, possibly even landing it.
Controls:
- B or Up to accelerate
- Left and Right to turn
- Hold Start to freeze the game
There are four buttons in the upper left hand corner of the touchscreen, mostly put there just for experimenting.

This has been my first attempt at any kind of game, ever.
Also my first C++ application which did more than just output "Hello World".
The Hottest DCEmu Posters