Buy on AliExpress.com
Nintendo DS Emulation NEWS
Name JW Pool
Author Jonathan Wingrove
Website
Description Pool for the Nintendo DS
Screenshots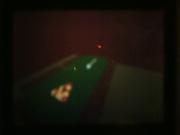 Download
Information
Info:
------
This is a 3d Pool simulator for Nintendo DS.
There is a 3d view of the table on the top screen,
and logo screens on the bottom (GBAX logo, then my
own instruction screen).
Controls:
------
D-Pad L/R - aim shot
D-Pad U/D - change power (down = more power, up = less power)
you can see how powerful your shot is by the distance
of the cue from the ball
A - change camera mode (birds eye, touch screen, follow cue (default))
B - take shot
on touch screen camera mode - you can use the touch screen
to change the position of the camera.
------
Tested and working on hardware with PassME and XGFlash (use .ds.gba).
Hasn't been tested with WiFi-Me or other methods.

The Hottest DCEmu Posters