Buy on AliExpress.com
Nintendo DS Emulation NEWS
Name Gorilla DS
Author Desktopman
Website
Description Game for the Nintendo DS
Screenshots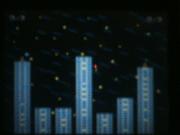 Download
Information
----------
How to use
----------
use gorilla.nds with emulators, loaders and wifi
use gorilla.ds.gba for flashcarts
Please only distrobute this game in it's original archive.

-----------
How to play
-----------
Choose angle and power with the touchscreen.
Use left/right to adjust angle slowly
Use Up/down to adjust power slowly
Press in the middle of the circle or A to launch banana
Wifi only: If you boot from wifi and want to save settings, insert a
gba cart which has Game code as "PASS". Almost all ds homebrew
has this.
-----------
Sikrit stuff
------------
Press start after you are done playing to restart
Reboot at any time by pressing l+r

------
Greets
------
Dovoto, Joat, Natrium42, dslynx
Graphics by Whacko

-------
Contact
-------
Still got problems? Contact me at
DesktopMan
http://www.auby.no
desktopman@gmail.com
#dsdev @ efnet

---------------
Version History
---------------
1.0 (gbax version, initial release)
-reworked arm7 code, more accurate touch
-Settings are saved, can coexist with Tetris and Nibbles save
-Round based
-Menu with options
-Wifi icon and description
-buildings collapse
-sound, positioned depending on screen location
-Uses internal clock to choose between day and night graphics
-More lights are off during night than day
-Wind changes dynamically each round
-Building heights are adjusted to ease playing
-Dual controls, use touchscreen and buttons
The Hottest DCEmu Posters