Buy on AliExpress.com
Nintendo DS Emulation NEWS
Emulators for Nintendo DS
Name DSpec
Author The Hive
Website
Description Spectrum emulator to the DS
Screenshots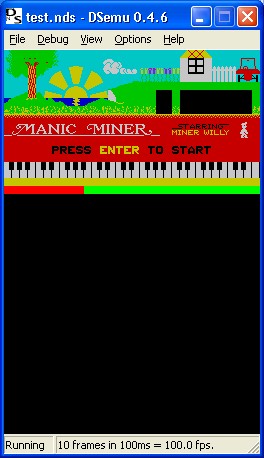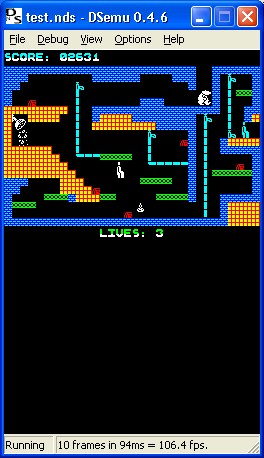 Download
DS Spec Beta 4th September 2005
Information
Early Spectrum emulator for the Nintendo DS

Here's an early test binary that I had lying around from a few weeks back.
It's nothing fancy, just a single ROM, no sound, no menus, etc, etc.
Testers will be required in a week or two I expect.
BTW, this is emulating the full 128K memory model, even though the ROM is just 48K.
I might have another project to preview this weekend also. Maybe.
The Hottest DCEmu Posters